How Do I Answer My Child's Dental Questions?
Posted on July 13th, 2023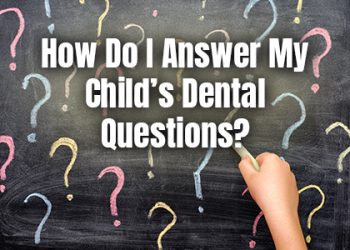 Kids aren't afraid to ask questions about everything under the sun, and teeth are just one of the many mysteries they will ponder. At Family Dental Practice, our pediatric patients come up with some of the most interesting questions we hear—and we hear questions all day! 
Most of the time, kids' questions about teeth are fairly basic:
Why do I have to floss?

Do we really have to brush our teeth every day?

Why do we use toothpaste?

Why do baby teeth fall out?
Sometimes questions are a little more interesting:
Dr. Buchholtz & Dr. Garro, and your Watertown dental team can help you out when it comes to dental questions. We want to give kids the right information so they understand the reasons for consistent oral hygiene, which we hope sets a foundation for their future good health.
If your little one's dental question has you stumped, don't hesitate to get in touch with Family Dental Practice. 
The content of this blog is not intended to be a substitute for professional medical advice, diagnosis, or treatment. Always seek the advice of qualified health providers with questions you may have regarding medical conditions.
About Dr. Buchholtz & Dr. Garro
Dr. Will Buchholtz is dedicated to improving each patient's overall dental health. He has a comprehensive approach to helping each patient using progressive treatment techniques in the most efficient ways. As he continues to advance his education and incorporating the latest dental innovation and techniques into his daily practice, Dr. Will improves the quality of his patient's lives. He has completed extensive advanced training in bone grafting, sinus lifts and advanced implant techniques.