Can My Child Skip Visits to the Dentist?
Posted on January 13th, 2020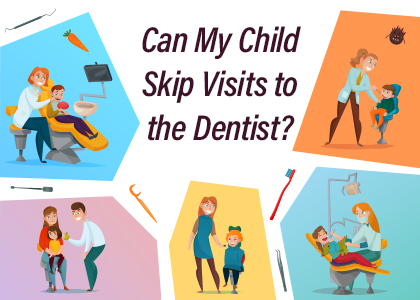 You may think of our team at Family Dental Practice as part of your child's defensive line keeping them safe from gum disease and tooth decay, but we're also myth busters! You've probably heard one of the most common misconceptions we have to challenge: dentistry isn't important until after children lose their baby teeth.
The truth is that oral health routines should be developed right from the beginning, and visiting the dentist is a foundational part of creating healthy habits.
From the beginning?
That's right! There are tips you'll want to follow as your little one's smile forms and grows, and around the time you're celebrating their first birthday, you'll want to schedule their first dental visit. For an overview of why early introductions are crucial and what you can do to keep them on the right track before this milestone, we invite you to come and see us!
If you have any questions or you'd like to schedule a visit with your Watertown dentists to get your kids started on their smile journey, contact us today!
The content of this blog is not intended to be a substitute for professional medical advice, diagnosis, or treatment. Always seek the advice of qualified health providers with questions you may have regarding medical conditions.
About Dr. Buchholtz & Dr. Garro
Dr. Will Buchholtz is dedicated to improving each patient's overall dental health. He has a comprehensive approach to helping each patient using progressive treatment techniques in the most efficient ways. As he continues to advance his education and incorporating the latest dental innovation and techniques into his daily practice, Dr. Will improves the quality of his patient's lives. He has completed extensive advanced training in bone grafting, sinus lifts and advanced implant techniques.